It includes a set of medical measures and procedures in place to prevent and relieve airway obstruction.
1. Gain a practical, step-by-step approach to airway management
2. The ability to choose the most appropriate method of airway management based on the patient's assessment
3. Make appropriate choices in the use of pharmacological agents used to facilitate airway management
4. Know when and how to use different fees and accessories to manage a difficult airway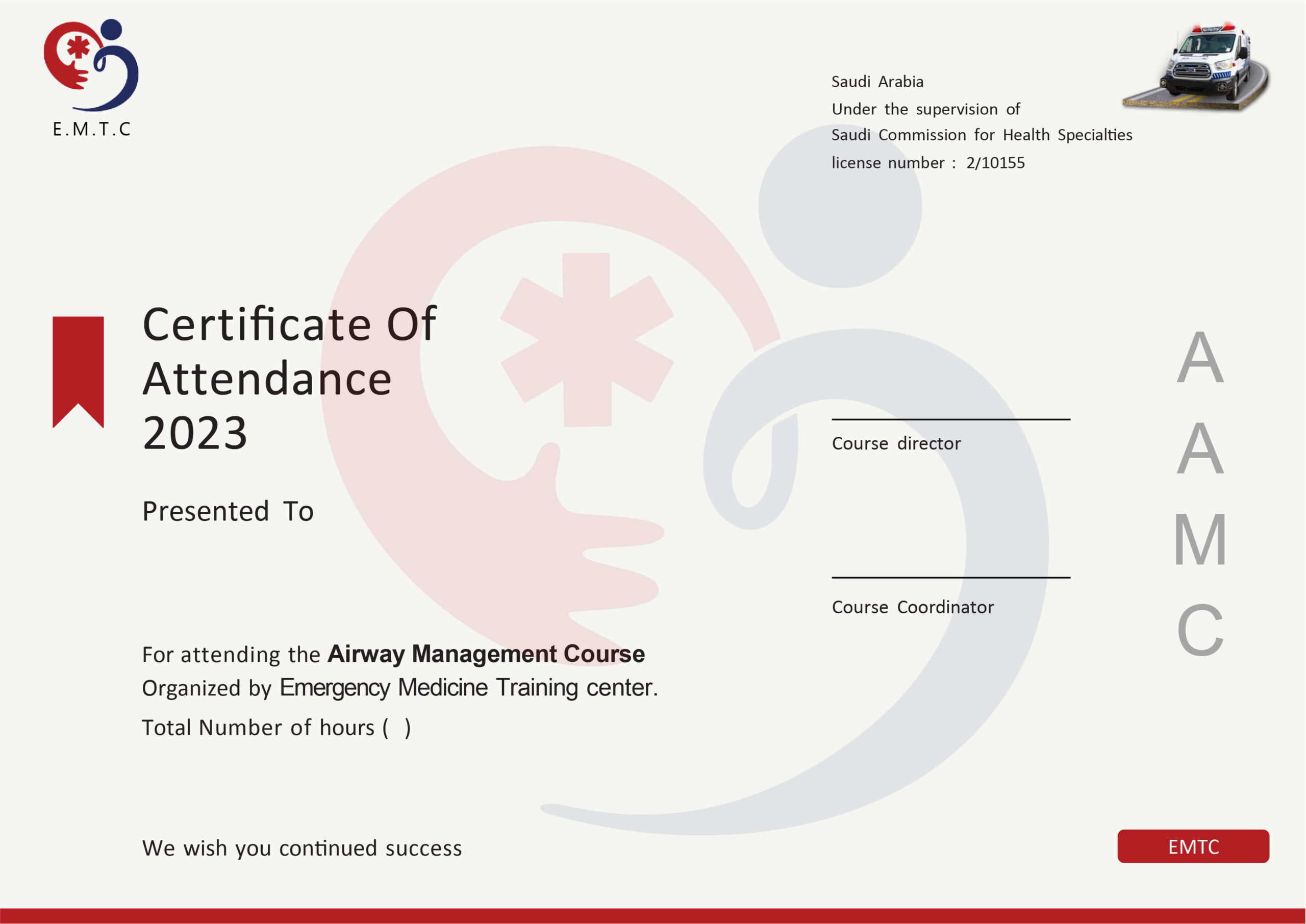 Anesthesiologists, intensive care professionals, emergency physicians or those with advanced skills in airway management.
Create an Account: Begin the registration process by creating a personal account on the EMTC platform.

Enter your Information: Provide the required information, including name (in Arabic and English), mobile number, and email address.

Course Selection: Add the desired training course to your cart. Click on the "Register" button and choose the preferred date and time for attending the course.

Acceptance of Terms and Conditions: Agree to the terms and conditions of the platform before proceeding.

Payment: To complete the registration and gain access to the program content, submit payment via the available portals. An electronic invoice will be provided upon successful payment.

Confirmation of Registration: Trainees will receive confirmation of their registration request via text message or email.

Arrival Time: It is recommended to arrive at the venue half an hour before the scheduled session starts.
Airway Management Course (AAMC)
Your review
* Review is required
Email
* Email is required
Q & A
There are no questions yet